Taylor Swift Cheers on Travis Kelce for the Second Week in a Row at NFL Game – Flaunt Post
Pop sensation Taylor Swift has once again made her presence felt at an NFL game, this time cheering on Travis Kelce of the Kansas City Chiefs as they faced the New York Jets. This marks the second consecutive week that Swift has attended one of Kelce's games, creating quite a buzz among fans and spectators.
Swift, who has been a resident of New York since 2014, arrived at MetLife Stadium in high spirits to support Kelce. The singer famously dedicated the opening track of her "1989" album, titled "Welcome to New York," to the city she now calls home.
Sporting a game day spirit, Swift was seen enthusiastically holding up a red drink as she cheered on her favorite team at the start of the match.
During the game's first quarter, Swift was spotted hugging fellow attendees and reacting with excitement to the on-field action. Reports earlier in the week had already hinted at Swift's attendance, leading to a surge in ticket prices as eager fans rushed to witness the pop star's live presence.
Swift's newfound association with Kelce has certainly been a talking point. Their first public appearance together occurred during Kelce's game against the Chicago Bears on September 24th. Swift sat in a suite with Kelce's mother, Donna, and passionately supported him as the Chiefs secured a convincing 41–10 victory. This game turned out to be the most-watched matchup of the week, attracting 24.3 million viewers and topping the ratings among women aged 12 to 49.
Kelce himself praised Swift's attendance on his podcast, "New Heights With Jason and Travis Kelce," calling her "impressive" and commending her for boldly showing up to support him. He also mentioned how Swift garnered positive reviews from everyone in the suite, her appearance generating a great deal of admiration.
However, Kelce acknowledged the need to keep certain details of their interactions private in the future, considering that Swift prefers a lower media profile compared to him when it comes to discussing personal matters.
Beyond her presence at the games, the "Swift effect" has also been evident in Kelce's jersey sales and a significant boost in his social media following.
As Taylor Swift continues to make her mark both in the music industry and as a sports enthusiast, fans eagerly anticipate her next appearance at an NFL game, further solidifying her unique connection with Travis Kelce and the Kansas City Chiefs
DCEU's Troubles Continue: Controversies Surround 'Aquaman and the Lost Kingdom' Release – Flaunt Post
Following closely on the success of The Flash in 2023, the DCEU's final film, Aquaman and the Lost Kingdom, has caused a new wave of controversy for Warner Bros. and DC Studios. The film's troubled production history is presently scheduled to come to an end with the release of Aquaman and the Lost Kingdom on December 22, 2023. This event resulted in the appointment of co-CEOs James Gunn and Peter Safran and plans to relaunch the DCEU into the DC Universe. Although this Jason Momoa sequel was first anticipated to be a celebration of the previous storylines, it has been tainted by controversy, which might be bad news for the franchise.
The controversies surrounding Aquaman and the Lost Kingdom have been Jason Momoa and Amber Heard. Due to Heard's involvement in a widely known court dispute, there was speculation that her part in the movie might be drastically reduced if not eliminated. According to claims made in a recent Variety article, Momoa pushed for Heard's casting removal when she was allegedly drunk on set. Although a DC representative has denied these allegations, they nonetheless have an impact on the movie's production. Unfortunately, there have been other DCEU projects where production-related controversy overshadowed the initiative. Notably, before the movie's June 2023 premiere, actor Ezra Miller—who plays The Flash—was the subject of numerous accusations and arrests. Miller was involved in six high-profile events between 2020 and 2022, some of which led to arrests. Additionally, there were claims dated to 2016 that suggested inappropriate behaviour towards a 12-year-old at the time. Due to these debates, The Flash suffered, and it seems like Aquaman and the Lost Kingdom would suffer a similar fate from alienating viewers.
The DCEU's Aquaman and the Lost Kingdom is about to come to an end, and in 2024 and 2025, respectively, Gunn and Safran's new DC Universe will debut with Creature Commandos and Superman: Legacy. But the turmoil that has been going on behind the scenes with this movie has not been great. Recent releases from DC Studios, such as Black Adam, Shazam! Fury of the Gods, and The Flash, have largely failed to impress critics and viewers. Despite Blue Beetle's positive reviews, its box office performance prompted questions, and those same questions might apply to the impending Aquaman sequel starring Jason Momoa.
The DCEU's conclusion is hampered by the disclosure of additional behind-the-scenes dramas during Aquaman and the Lost Kingdom production, which prevents it from receiving the grand celebration it so richly deserves. Adding real-life controversies to DC Studios' previous film office failures and mediocre reviews only serves to further damage the franchise's already damaged brand. Although these issues have gotten worse recently, the DCEU's problems date back to the problematic filming of Justice League in 2017. The franchise obviously needs a reboot following Aquaman and the Lost Kingdom.
To sum up, Aquaman and the Lost Kingdom confronts a number of difficulties, ranging from the wider problems affecting the DCEU to the controversy surrounding its lead actors. Although fans are anxiously awaiting the film's release, the difficult waters it must traverse could hinder its popularity and have an impact on the future course of DC's cinematic universe.
Deepika and Ranveer's 'Koffee With Karan' Revelation: The 'Ranveer Smith' Moment – Flaunt Post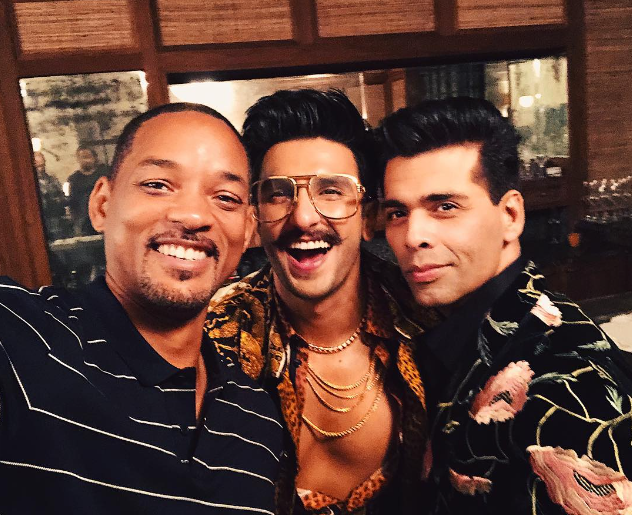 Deepika Padukone and Ranveer Singh, two of Bollywood's most beloved couples, took the famous Koffee couch by storm as the eighth season of "Koffee With Karan" got underway with a bang. Although they discussed a variety of topics in their open conversation with host Karan Johar, one specific revelation caused a stir on social media and sparked fascinating similarities to Hollywood actor Will Smith. Many were taken aback when Deepika Padukone, who is renowned for her elegance and grace, opened up about her relationship with Ranveer Singh prior to their spectacular proposal in the Maldives. She said, "Until he proposed to me, there wasn't a formal commitment." Fans were intrigued and eyebrows raised by this revelation.
"Even though we had the freedom to see other people, we found ourselves coming back to each other," the actress continued. Their candid declaration of their connection caught some off guard; while some praised her honesty, others called her a hypocrite. But what really got the audience's attention during this announcement was Ranveer Singh's response. Supporters immediately made comparisons between his statement and the well-known instance in which Will Smith responded to his wife Jada Pinkett Smith when she talked about her relationship with musician August Alsina on her programme, "Red Table Talk."
Following Jada Pinkett Smith's earlier description of her relationship with Alsina as a "entanglement," which went viral through memes and conversations, it appeared that Ranveer was going through a similar phase on "Koffee With Karan." Soon, he was the subject of an upsurge of jokes and memes on social media, calling him the "Indian Will Smith." A person posted something along the lines of, "Spot the difference, folks… Ranveer Singh equals the Indian Will Smith." Fans began referring to Ranveer and Deepika as the Indian equivalent of Will Smith and Jada on Instagram.
One fan spoke up in favour of Deepika amid the online uproar and unavoidable criticism, adding, "I think people are missing the point. She had recently ended a highly committed relationship with Ranbir, which had been difficult for her. Maybe she needed some time to decide with whom to truly commit her feelings over the long haul. She was obviously very significant to Ranveer because she continued returning to him even after meeting other people."
It's essential to keep in mind that relationships are complicated and that what works for one partner might not work for another as the argument rages on. Ranveer Singh and Deepika Padukone demonstrated that love is stronger than all obstacles as they celebrated their beautiful wedding five years ago against the picturesque backdrop of Italy. As a reminder that no relationship is one-size-fits-all, their participation in "Koffee With Karan" has inspired discussions about open relationships, honesty, and the complexities of love.
OTT Releases this Week: A Diverse Lineup of Drama, Comedy, and Thrills Await Streaming Enthusiasts – Flaunt Post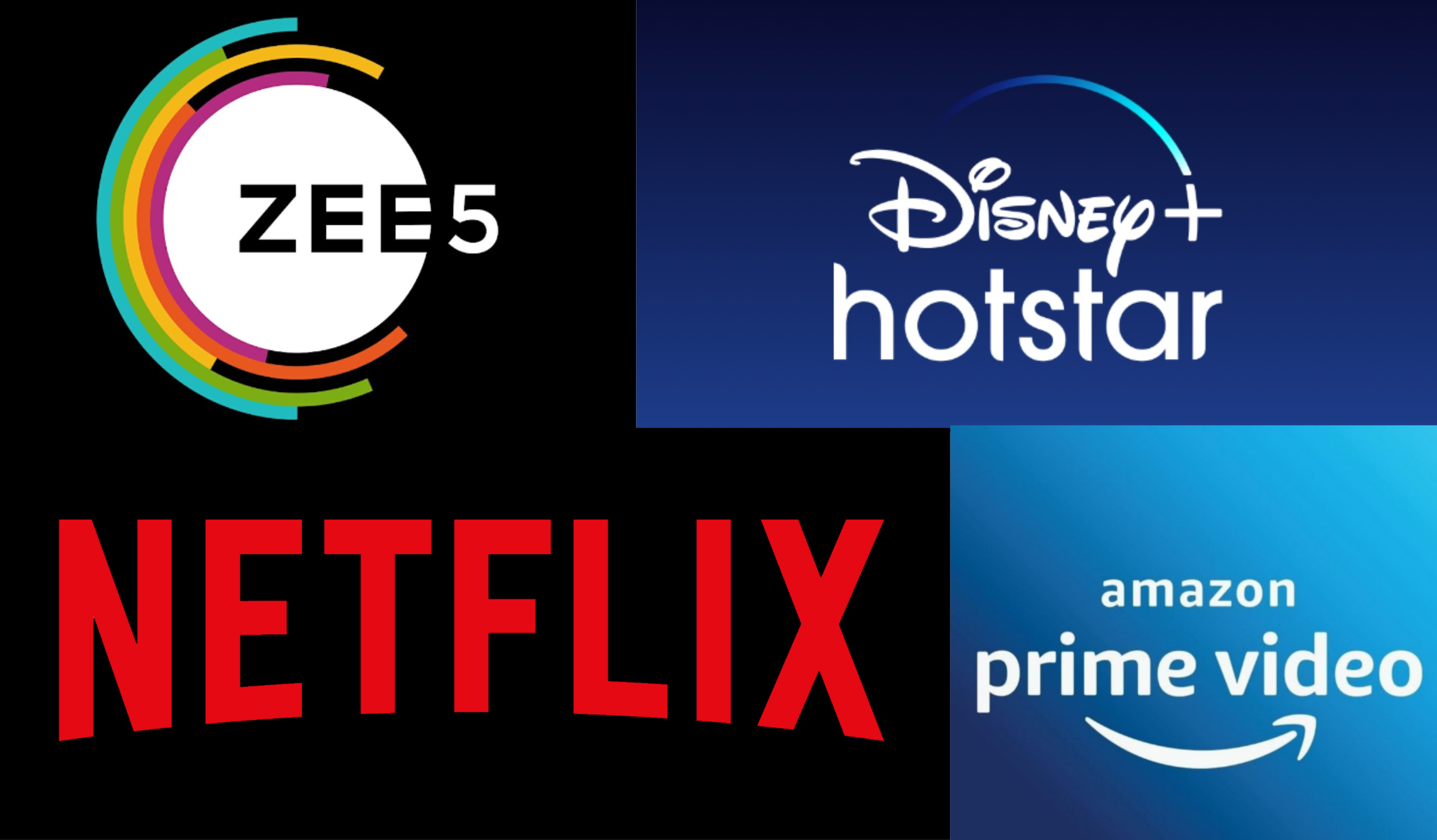 This week promises a compelling list of movies and series that will appeal to a wide range of preferences in the constantly changing world of streaming entertainment. OTT services like Netflix, Disney Plus Hotstar, and Amazon Prime Video are prepared to provide consumers with a wide variety of content to watch, including thrilling crime dramas, humorous rom-coms, exhilarating action movies, and touching stories. Let's take a look at the exciting releases coming your way.
Sultan of Delhi
Genre: Period/Crime/Thriller
Platform: Disney+ Hotstar
Release Date: October 13, 2023
Stars: Tahir Raj Bhasin, Mouni Roy, Vinay Pathak, Anupriya Goenka, Nishant Dahiya
The intriguing universe of "Sultan of Delhi," a period crime drama series directed by Milan Luthria, is set to be brought to you. The tale, which is set in the 1960s, centres on Arjun Bhatia, played by Tahir Raj Bhasin, a young man with lofty goals of becoming the ruthless "Sultan" of the underworld. His road, nevertheless, is paved with avarice, betrayal, and power battles. Will he rise to the challenge and succeed as Delhi's Sultan?
Prema Vimanam
Genre: Comedy/Drama/Romance
Platform: ZEE5
Release Date: October 13, 2023
Stars: Vennela Kishore, Sangeeth Shobhan
"Prema Vimanam" is a lighthearted romantic comedy, which is just what you're looking for. The movie, directed by Santhosh Kata, ties together the parallel experiences of two kids and a young couple who both have aspired to travel by plane. They face their own set of particular difficulties as they work to realise their aspirations, which results in touching and amusing situations.
Kasargold
Genre: Drama
Platform: Netflix
Release Date: October 13, 2023
Stars: Asif Ali, Sunny Wayne, Vinayakan, Malavika Sreenath
"Kasargold" promises to provide the tension and mystery that viewers are looking for. Asif Ali plays the part of Albert, a gold smuggler who plots a carefully planned heist with his friend Faizal in this Malayalam action thriller directed by Mridul Nair. But a stroke of luck sends their operation into chaos, setting the stage for an exciting story.
The Burial
Genre: Courtroom drama
Platform: Amazon Prime Video
Release Date: October 13, 2023
Stars: Jamie Foxx, Tommy Lee Jones, Jurnee Smollett
In the real-life story-based film "The Burial," get ready for a gripping courtroom drama. The story centres on Willie E. Gary, a personal injury lawyer played by Jamie Foxx, who uses his legal knowledge to support Tommy Lee Jones' portrayal of funeral home owner Jeremiah Joseph O'Keefe in his lawsuit against a large funeral home chain. This court case will take viewers on a thrilling tour of the justice system.
Goosebumps
Genre: Comedy Horror
Platform: Disney+ Hotstar
Release Date: October 13, 2023
Stars: Jack Black, R. L. Stine, Odeya Rush
"Goosebumps" offers an intriguing series to watch for fans of comic horror with a twist. The show, which is based on the well-known book series by R.L. Stine, is based in Port Lawrence, where a group of youngsters unintentionally release demonic forces linked to their parents' mysterious past. Dark secrets are revealed as they work to reclaim these forces, creating exciting and entertaining interactions.
Mark Antony
Genre: Action/Comedy
Platform: Amazon Prime Video
Release Date: October 13, 2023
Stars: Vishal, S. J. Suryah
"Mark Antony" gives the action-comedy subgenre a distinctive spin. The story centres around a bright scientist who unearths a strange phone that gives its users the ability to change history by dialling the past once every day. This newly discovered ability triggers a number of amusing and exciting circumstances. This amusing film, which stars Vishal and S. J. Suryah, offers a blend of humour and adventure as the characters deal with the effects of their newly discovered time-altering technology.
These are just a few of the exciting releases hitting your screens this week. The world of streaming entertainment has something to offer everyone, whether you enjoy thrilling criminal dramas, endearing love stories, or chilling horror comedies. So gather your popcorn, and prepare to enjoy some entertainment in the convenience of your own home.