Assault on Live-Stream: Indian-Origin Man Arrested for Molesting South Korean Tourist in Hong Kong
In a distressing incident that unfolded in Hong Kong, an individual of Indian origin found himself in police custody for allegedly molesting a South Korean tourist who happened to be live-streaming her exploration of the city. The entire harrowing episode played out in real time as the woman shared her day trip with her online viewers.
The unfortunate encounter occurred while the woman was waiting at a tram stop in the Central area. Initially, a seemingly innocent conversation with a stranger asking for directions quickly took a disturbing turn. The man began encroaching on her personal space, insisting she accompany him.
As he forcibly grabbed her hand and implored her to join him, the woman's discomfort became palpable. She repeatedly cried out, "No, No, No," attempting to free herself from his grip. However, the man persisted, closely shadowing her every move. The situation escalated when they descended a stairwell at the metro station, where he cornered her against a wall.
Desperate to escape the distressing situation, the vlogger firmly maintained, "I'm not alone," all the while striving to push the man away. In a shocking turn of events, he resorted to physically assaulting her, forcibly kissing her and violating her personal space. The attacker fled the scene in response to the victim's cries for help.
The incident, captured on camera and shared online, has ignited widespread outrage on social media. Many users are expressing deep concerns about the safety of content creators who share their experiences in the public domain. Some online sources have named the individual (attacker) in the video as Amit Jariyal.
According to reports from the South China Morning Post, the suspect, who is employed as a waiter, was apprehended on Belcher's Street in Kennedy Town on Tuesday. He has been detained on suspicion of indecent assault and outraging public decency.
Following the traumatic encounter, the vlogger continued her journey to Macau, where she shared her experience in another live stream and revealed the bruises she had sustained during the assault.
Online Threats for Jewish Students in Cornell University – Flaunt Post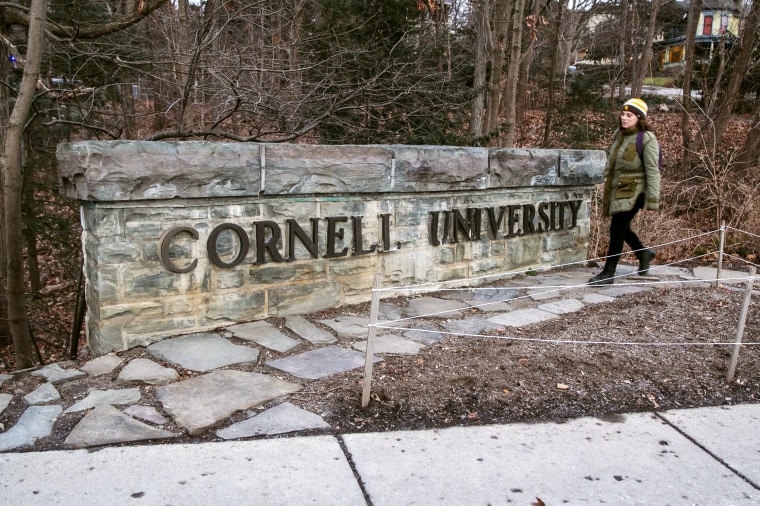 The ripple effect of this conflict in the Middle East has led to tensions in the US. There have been large-scale protests at colleges across the country, some peaceful, some tainted by hateful rhetoric. At Cornell University, some antisemitic posts are now drawing the attention of the FBI.
Students are saying that they will not tolerate Threads or hatred or antisemitism. That was New York Governor Kathy Hokel in Ithaca Monday after posting threatening deadly violence against Jewish Corner students were discovered over the weekend on a website where people write reviews of fraternities and sororities; one post specifically targeted the building that houses both Cornell Centre for Jewish Living and a kosher cafeteria do you feel safe walking across campus by yourself.


Student says that they go to college to take classes, but there is always going to be, at least right now, that element of fear in the back of their mind. Jeremy Sarge, the co-president of the Centre for Jewish Living and its vice president of communication, said that they have always been a proponent of open and peaceful discourse. Still, they have also noticed the sum of this demonstration. There is kind of tiptoeing the lines between anti-Israel and anti-Semitism.

In recent weeks, college campuses have become flashboards for debate in protest over the Israeli-Palestine conflict, with some opposing groups scuffling Industries since the latest chapter of the war between Israel and homers advocacy groups have reported alarming Spikes.
Incidents that target Jews and Muslims, including the Deadly Starving of a six-year-old Palestine American boy and Chicago just over to be scared Rabbi Ari Weiss is the executive director of Cornell hell and the grandson of holocaust survivors the post that which called for us people to be murderer right that is not about Israel at all that is the specific thread that is incitement that is hate speech that is going to change everything about schedule or how people go into the campus.

Police at Cornell University are investigating a series of antisemitic threats made against the school Jewish weekend. Those posts were made on a side affiliated with the university, confirming that the FBI has been notified of this as a potential hate crime.
Refugee camp strikes in northern Gaza, another disturbance in the country- Flaunt Post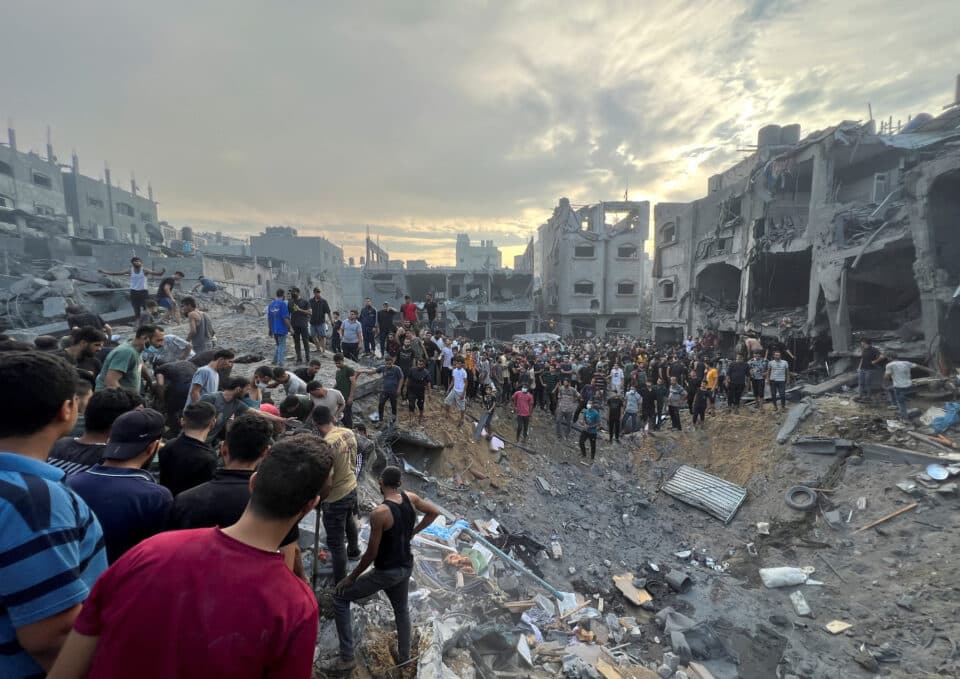 For the first time in over three weeks, a limited number of civilians were able to leave Gaza. Israel said it killed about 50 of the Fighters, and a strike at a crowded Refugee camp in Gazab said it killed civilians. Lawmakers in the US are locked in a political battle over whether to link Israel and Ukraine assistance. Gazans were taken into Egypt, for hundreds of foreign passport holders were also permitted to cross through the gates overnight. Gunfire stood out, and flares Streaked across the sky over Gaza.

Israeli defense official claims numerous militants, including a top commander, was killed in the wide-scale strikes on the densely crowded Refugee camp. Civilians were killed, and the Israeli Military reportedly launched more rights into the West Bank. A spokesman for harmers claimed the group will begin to release foreign Hostages in the coming day. It is really official: say there is no Hostage deal inside. On Capitol Hill, a political fight is brought as Biden administration officials push Congress to pass a multi-billion dollar funding bill that includes aid for Israel and Crane despite calls from house republicans to prioritize Israel.


The impact is greater in that area health services in Gaza initially estimated there was around 50 people dead, but the director of one of the major hospitals in Northern Gaza striped says that number actually could be in the hundred, so it looks to be at the stage of a very serious incident and Israel military says it's moving deeper and dipper into Gaza what to do we know about their operation till now.

There was an infantry brigade in western Jabal; Jabalia is just the age of Gaja City, the major Metropolitan area in Northern Gaza, so that means the troops are deeply inside Gaza itself. They are penetrated quite a long way; they are engaging in gun battles with Thomas militants. How much is that it is fighting with Israeli troops inside Gaza City? Israel says it's killed at least 50. How many militants claim to have destroyed Israeli tanks, so it is clear that forces who have penetrated a long way into Gaza are family committed to the assault.
Warning for increased terror threat by FBI director – Flaunt Post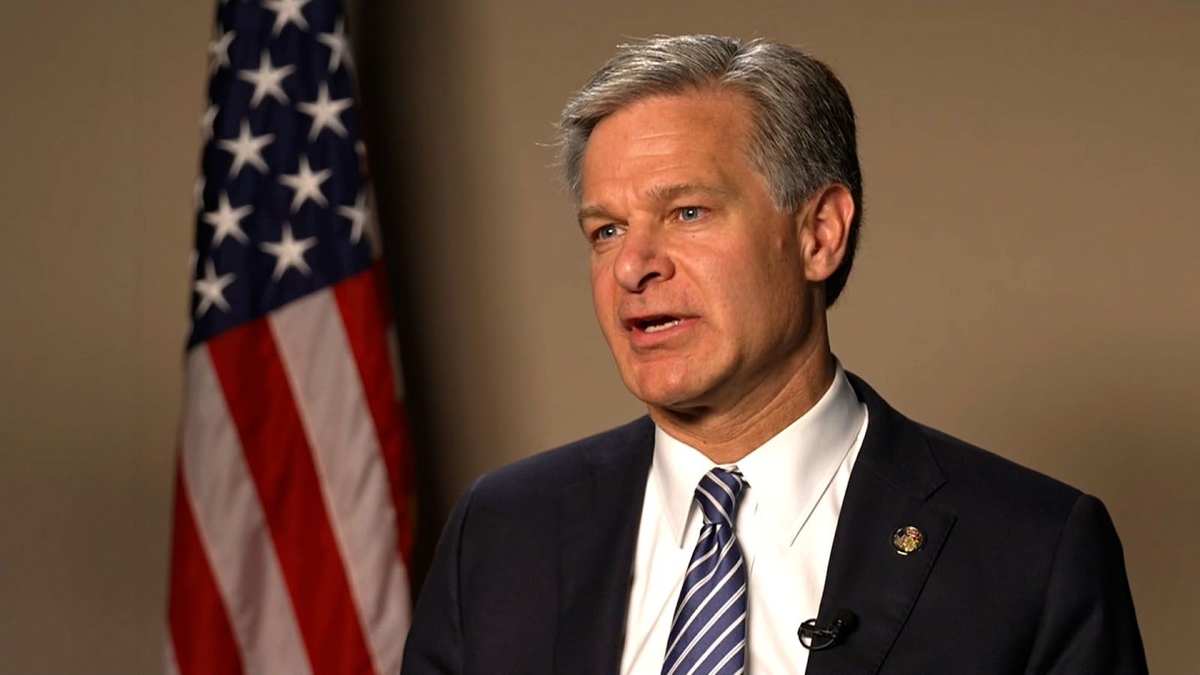 FBI director sounding the alarm about domestic terrorism in his first Congressional testimony since the capital riot, the congressional correspondent. FBI director Christopher wray says domestic terrorist threat has been metastasizing around the country. The number of open cases is now roughly 2000, which has doubled since he took office in 2017. Authorities are already on high alert overnight, with capitol police saying they are now stepping up security.
Around The United States capital after learning of concerning intelligence linked to a far-right conspiracy theory that Donald Trump would assume the presidency tomorrow. Now that, of course, is not true, and there are already Threads to attack President Joe Biden's upcoming speech to a joint session of Congress, this playing out just weeks after the Deadly insurrection hair on Capitol Hill.

FB ad director Christopher made it clear that it was a violent extremist. Behind The Attacks, saying there is no evidence to support that fake Trump supporter plotted it. That is another debunked conspiracy theory. George, meantime, Rachel, the first cabinet casualty of the Byte administration, his budget director nominee, nearly withdrew from consideration, and it was really clear that Neera Tandon was facing some deep trouble hair with getting confirmed in the Senate. Lawmakers on both sides of the aisle are raising some concerns with past controversial comments she made on social media; you had one democratic Senator who just flat-out refused to support her. The margins in the Senate are just too thin to lose in democratic support, so now the White House is looking for another role for Tennen in the administration that does not require a Senate confirmation.

FBI director begins giving his opening statement by saying we are looking at what we face and what we are doing to Takala; it does the same time with dangerous implications for the very fluid situation in the Middle East for Homeland Security. The reality is the terrorism threat has been elevated throughout 2023. The ongoing war in the Middle East has brought the taste of an attack against America in the United Days to a whole another level; since the horrific terrorist attack committed by news people in Israel two weeks ago, we have been working around the clock to support our partners there and protect Americans here at home.