Top 5 Innovative Economies Leading the Global Technological Revolution in 2023 – Flaunt Post
In 2023, the world is witnessing a transformative era fueled by innovation, with cutting-edge technologies reshaping industries and societies at an unprecedented pace. The World Intellectual Property Organization's Global Innovation Index (GII) for 2023 has highlighted the top five innovative economies that are at the forefront of this global revolution: Switzerland, the United States, Sweden, the United Kingdom, and Singapore.
Switzerland: Leading the Charge in Innovation
In terms of innovation, Switzerland continues to dominate the world. Despite having few natural resources, the nation has risen to the top due to its steadfast dedication to research and development. Multinational firms are drawn to Switzerland's investment in top-notch colleges, which also promotes an environment of innovation and creativity. Another indicator of the country's commitment to nurturing innovative ideas and technology is the fact that it has one of the highest rates of patent applications per capita.
United States: A Hub of Innovation Across Sectors
The United States is synonymous with innovation across a wide range of industries. It is a worldwide innovation powerhouse owing to its outstanding infrastructure, elite colleges, and regulations that encourage entrepreneurship and startups. Silicon Valley, frequently referred to be the centre of technical growth, continues to propel forward-thinking advancements in industries like renewable energy, biotechnology, and artificial intelligence. The United States continues to be a global leader in innovation, drawing talent and capital from all around the world.
Sweden: A History of Innovation and Education
Sweden's long history of invention is a result of the country placing a high priority on education and making large investments in research and development. Thanks to a culture that promotes imagination and innovation, the nation constantly ranks among the top innovators. The telecommunications, automotive, and life sciences industries have all benefited greatly from the work of Swedish firms. The nation's dedication to environmental sustainability and responsibility serves as further fuel for its innovative spirit.
United Kingdom: Leading Research and Science
The United Kingdom is renowned for being a leader in science and research. Although it may spend less on innovation than some of its rivals, the government is committed to increase spending on research and development. The United Kingdom supports a thriving startup ecosystem that inspires business owners and academics to work together on ground-breaking initiatives. The United Kingdom continues to lead innovations in industries including fintech, clean energy, and healthcare, demonstrating its dedication to innovation in these fields.
Singapore: A Strategic Hub for Innovation
Singapore has become a hotspot for global innovation due to its advantageous location and business-friendly climate. The country actively encourages foreign entrepreneurs and adopts innovative technologies in conventional industries. Government programmes and policies in Singapore encourage innovation and research, which has accelerated development in fields including sustainable technology, digital infrastructure, and smart cities. The city-state's flexibility and adaptability in embracing new technologies contribute to its status as a significant player in the world of innovation.
These top five innovative nations offer a variety of successful approaches for promoting innovation and advancing technology. They act as illustrative instances of how a variety of elements, such as investments in infrastructure, research, education, and a thriving entrepreneurial ecosystem, can catapult countries to the forefront of innovation on the global arena. These progressive economies will be essential in determining our future as we deal with post-pandemic concerns and world problems like climate change. Their dedication to pushing the limits of human creativity and their capacity for fast adaptation will continue to propel progress and usher in a period of extraordinary technological advancement.
Online Threats for Jewish Students in Cornell University – Flaunt Post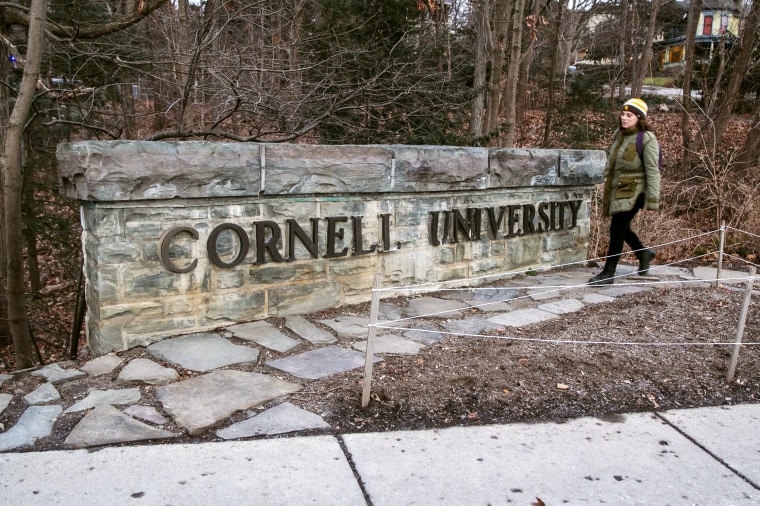 The ripple effect of this conflict in the Middle East has led to tensions in the US. There have been large-scale protests at colleges across the country, some peaceful, some tainted by hateful rhetoric. At Cornell University, some antisemitic posts are now drawing the attention of the FBI.
Students are saying that they will not tolerate Threads or hatred or antisemitism. That was New York Governor Kathy Hokel in Ithaca Monday after posting threatening deadly violence against Jewish Corner students were discovered over the weekend on a website where people write reviews of fraternities and sororities; one post specifically targeted the building that houses both Cornell Centre for Jewish Living and a kosher cafeteria do you feel safe walking across campus by yourself.


Student says that they go to college to take classes, but there is always going to be, at least right now, that element of fear in the back of their mind. Jeremy Sarge, the co-president of the Centre for Jewish Living and its vice president of communication, said that they have always been a proponent of open and peaceful discourse. Still, they have also noticed the sum of this demonstration. There is kind of tiptoeing the lines between anti-Israel and anti-Semitism.

In recent weeks, college campuses have become flashboards for debate in protest over the Israeli-Palestine conflict, with some opposing groups scuffling Industries since the latest chapter of the war between Israel and homers advocacy groups have reported alarming Spikes.
Incidents that target Jews and Muslims, including the Deadly Starving of a six-year-old Palestine American boy and Chicago just over to be scared Rabbi Ari Weiss is the executive director of Cornell hell and the grandson of holocaust survivors the post that which called for us people to be murderer right that is not about Israel at all that is the specific thread that is incitement that is hate speech that is going to change everything about schedule or how people go into the campus.

Police at Cornell University are investigating a series of antisemitic threats made against the school Jewish weekend. Those posts were made on a side affiliated with the university, confirming that the FBI has been notified of this as a potential hate crime.
Refugee camp strikes in northern Gaza, another disturbance in the country- Flaunt Post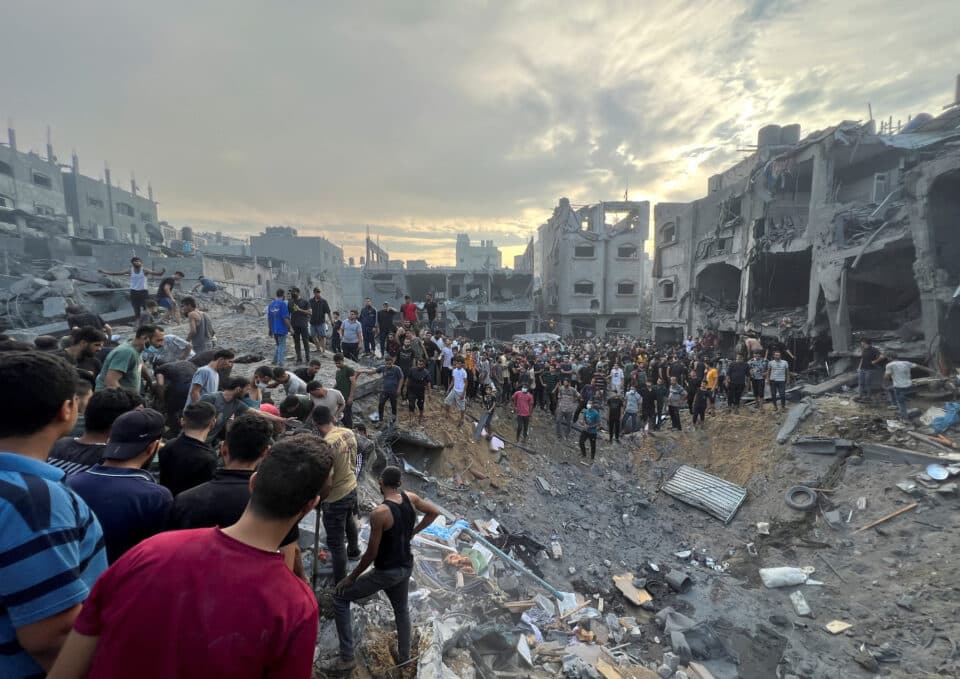 For the first time in over three weeks, a limited number of civilians were able to leave Gaza. Israel said it killed about 50 of the Fighters, and a strike at a crowded Refugee camp in Gazab said it killed civilians. Lawmakers in the US are locked in a political battle over whether to link Israel and Ukraine assistance. Gazans were taken into Egypt, for hundreds of foreign passport holders were also permitted to cross through the gates overnight. Gunfire stood out, and flares Streaked across the sky over Gaza.

Israeli defense official claims numerous militants, including a top commander, was killed in the wide-scale strikes on the densely crowded Refugee camp. Civilians were killed, and the Israeli Military reportedly launched more rights into the West Bank. A spokesman for harmers claimed the group will begin to release foreign Hostages in the coming day. It is really official: say there is no Hostage deal inside. On Capitol Hill, a political fight is brought as Biden administration officials push Congress to pass a multi-billion dollar funding bill that includes aid for Israel and Crane despite calls from house republicans to prioritize Israel.


The impact is greater in that area health services in Gaza initially estimated there was around 50 people dead, but the director of one of the major hospitals in Northern Gaza striped says that number actually could be in the hundred, so it looks to be at the stage of a very serious incident and Israel military says it's moving deeper and dipper into Gaza what to do we know about their operation till now.

There was an infantry brigade in western Jabal; Jabalia is just the age of Gaja City, the major Metropolitan area in Northern Gaza, so that means the troops are deeply inside Gaza itself. They are penetrated quite a long way; they are engaging in gun battles with Thomas militants. How much is that it is fighting with Israeli troops inside Gaza City? Israel says it's killed at least 50. How many militants claim to have destroyed Israeli tanks, so it is clear that forces who have penetrated a long way into Gaza are family committed to the assault.
Warning for increased terror threat by FBI director – Flaunt Post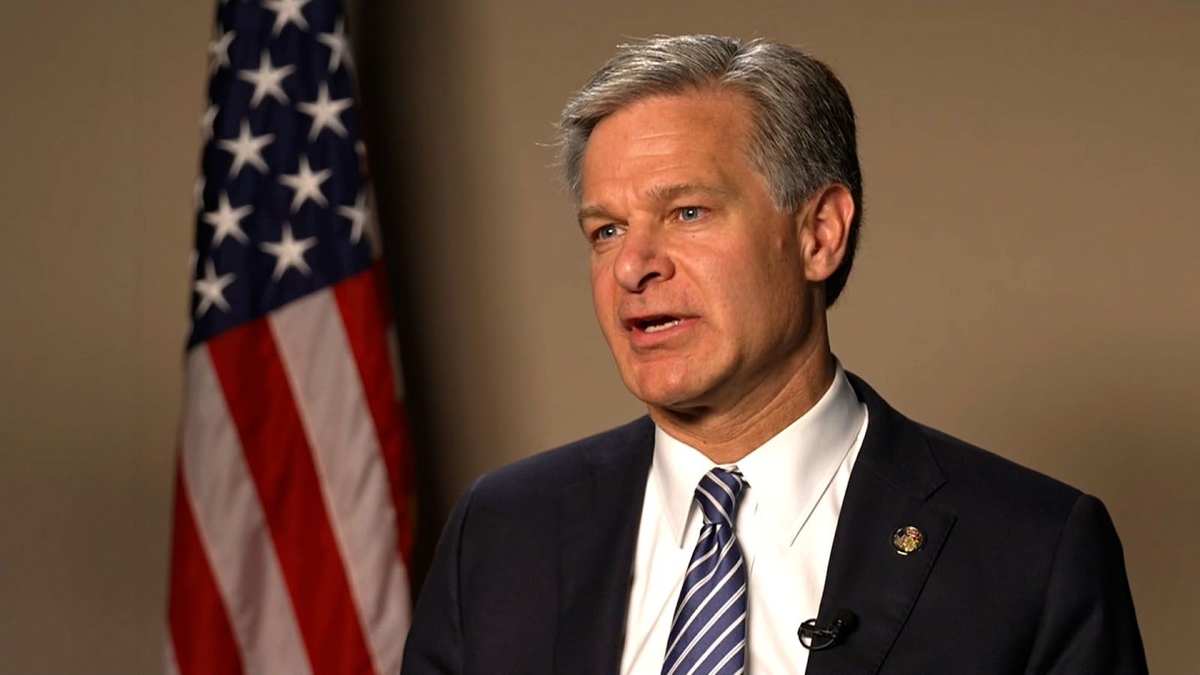 FBI director sounding the alarm about domestic terrorism in his first Congressional testimony since the capital riot, the congressional correspondent. FBI director Christopher wray says domestic terrorist threat has been metastasizing around the country. The number of open cases is now roughly 2000, which has doubled since he took office in 2017. Authorities are already on high alert overnight, with capitol police saying they are now stepping up security.
Around The United States capital after learning of concerning intelligence linked to a far-right conspiracy theory that Donald Trump would assume the presidency tomorrow. Now that, of course, is not true, and there are already Threads to attack President Joe Biden's upcoming speech to a joint session of Congress, this playing out just weeks after the Deadly insurrection hair on Capitol Hill.

FB ad director Christopher made it clear that it was a violent extremist. Behind The Attacks, saying there is no evidence to support that fake Trump supporter plotted it. That is another debunked conspiracy theory. George, meantime, Rachel, the first cabinet casualty of the Byte administration, his budget director nominee, nearly withdrew from consideration, and it was really clear that Neera Tandon was facing some deep trouble hair with getting confirmed in the Senate. Lawmakers on both sides of the aisle are raising some concerns with past controversial comments she made on social media; you had one democratic Senator who just flat-out refused to support her. The margins in the Senate are just too thin to lose in democratic support, so now the White House is looking for another role for Tennen in the administration that does not require a Senate confirmation.

FBI director begins giving his opening statement by saying we are looking at what we face and what we are doing to Takala; it does the same time with dangerous implications for the very fluid situation in the Middle East for Homeland Security. The reality is the terrorism threat has been elevated throughout 2023. The ongoing war in the Middle East has brought the taste of an attack against America in the United Days to a whole another level; since the horrific terrorist attack committed by news people in Israel two weeks ago, we have been working around the clock to support our partners there and protect Americans here at home.