President Biden's Unprecedented Visit to Israel Amid Escalating Middle East Crisis – Flaunt Post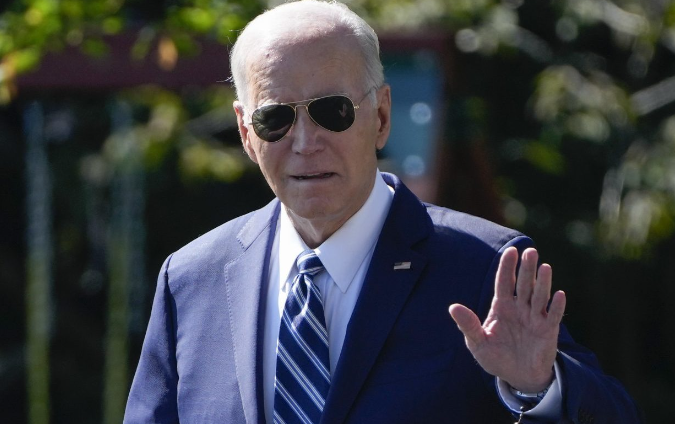 U.S. President Joe Biden is planning an unprecedented visit to Israel in response to the escalating hostilities and violence in the Middle East. The visit, scheduled for Wednesday (18/10/23), is a response to the recent wave of Hamas strikes. After a lengthy, eight-hour discussion with Israeli Prime Minister Benjamin Netanyahu, Secretary of State Antony Blinken confirmed this visit. President Biden's second visit to Israel since Hamas' strikes on October 7 highlights the urgency and importance of the issue.
President Biden's visit is primarily intended to reaffirm America's unwavering support for Israel and its continued commitment to its security. Israel has a legal obligation to protect its citizens from Hamas and other terrorist groups, Secretary Blinken emphasised. Additionally, the visit offers President Biden a crucial opportunity to better understand Israel's unique requirements as it works to defend its citizens from persistent threats. These conversations are part of ongoing initiatives to work with Congress to fully satisfy those needs.
Beyond reaffirming the United States' support for Israel, Secretary Blinken disclosed that Israel and the United States have agreed to create a strategy that will make it easier for humanitarian aid from donor countries and multilateral organisations to reach Gaza's civilian population. This project is especially important in view of Gaza's urgent need for aid and its dire economic situation as a result of the siege. It also occurs as Israel gets ready for a potential ground invasion of the region ruled by Hamas. Secretary Blinken reaffirmed the US commitment to ensuring that Israel's operations in Gaza cause the fewest possible civilian casualties while facilitating the distribution of relief. This strategy tries to prevent any unintended gain for Hamas, the local government in Gaza. The strategy includes conversations about the potential for developing safe zones that would safeguard people and keep them out of harm's way while military operations are underway. This initiative illustrates not just a dedication to protecting civilians, but also the difficulties of addressing humanitarian issues in a conflict zone.
Beyond handling the current issue, President Biden's visit has strategic significance. It strongly warns regional players—especially Iran and Hezbollah in Lebanon—against getting involved in the ongoing crisis. The visit highlights how actively the US is working to find diplomatic options to defuse the crisis and avert a wider regional confrontation. The difficulties brought on by the situation have prompted significant diplomatic efforts, with the Biden administration actively interacting with different regional entities to stress the significance of preventing further escalation. The use of back-channel diplomacy with Iran has allowed for a continuous message to be sent regarding the necessity of caution and de-escalation.
President Biden will meet with important regional leaders in Jordan, including King Abdullah II, Egyptian President Abdel Fattah el-Sisi, and Palestinian Authority President Mahmoud Abbas, during his visit, in addition to discussing the situation in Israel. These diplomatic interactions demonstrate the United States' dedication to working with regional allies to deliver humanitarian aid and guarantee the safe passage of conflict-affected populations.
At this crucial time, the Biden administration aggressively engages with regional entities, stressing the significance of preventing further escalation and looking for a route towards peace and stability due to the risks involved with a wider conflict. In conclusion, President Biden's visit to Israel highlights the US commitment to Israel's security, civilian safety, and resolving the humanitarian crisis while strongly seeking a diplomatic solution to stop the region from escalating further.
Online Threats for Jewish Students in Cornell University – Flaunt Post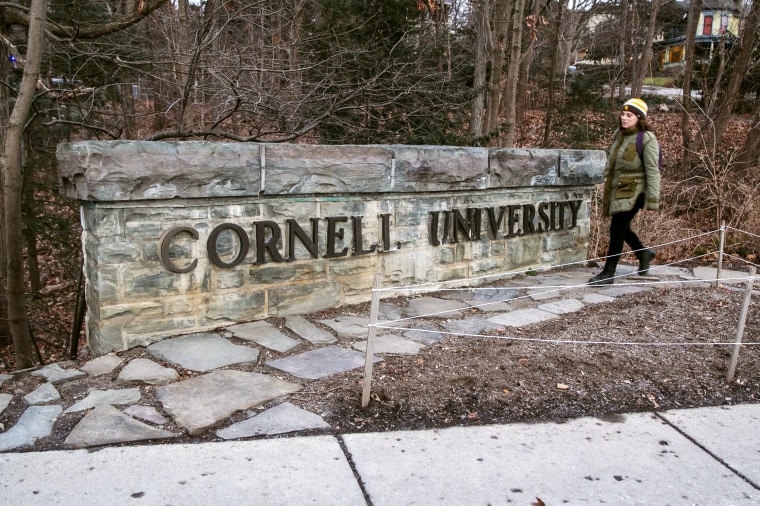 The ripple effect of this conflict in the Middle East has led to tensions in the US. There have been large-scale protests at colleges across the country, some peaceful, some tainted by hateful rhetoric. At Cornell University, some antisemitic posts are now drawing the attention of the FBI.
Students are saying that they will not tolerate Threads or hatred or antisemitism. That was New York Governor Kathy Hokel in Ithaca Monday after posting threatening deadly violence against Jewish Corner students were discovered over the weekend on a website where people write reviews of fraternities and sororities; one post specifically targeted the building that houses both Cornell Centre for Jewish Living and a kosher cafeteria do you feel safe walking across campus by yourself.


Student says that they go to college to take classes, but there is always going to be, at least right now, that element of fear in the back of their mind. Jeremy Sarge, the co-president of the Centre for Jewish Living and its vice president of communication, said that they have always been a proponent of open and peaceful discourse. Still, they have also noticed the sum of this demonstration. There is kind of tiptoeing the lines between anti-Israel and anti-Semitism.

In recent weeks, college campuses have become flashboards for debate in protest over the Israeli-Palestine conflict, with some opposing groups scuffling Industries since the latest chapter of the war between Israel and homers advocacy groups have reported alarming Spikes.
Incidents that target Jews and Muslims, including the Deadly Starving of a six-year-old Palestine American boy and Chicago just over to be scared Rabbi Ari Weiss is the executive director of Cornell hell and the grandson of holocaust survivors the post that which called for us people to be murderer right that is not about Israel at all that is the specific thread that is incitement that is hate speech that is going to change everything about schedule or how people go into the campus.

Police at Cornell University are investigating a series of antisemitic threats made against the school Jewish weekend. Those posts were made on a side affiliated with the university, confirming that the FBI has been notified of this as a potential hate crime.
Refugee camp strikes in northern Gaza, another disturbance in the country- Flaunt Post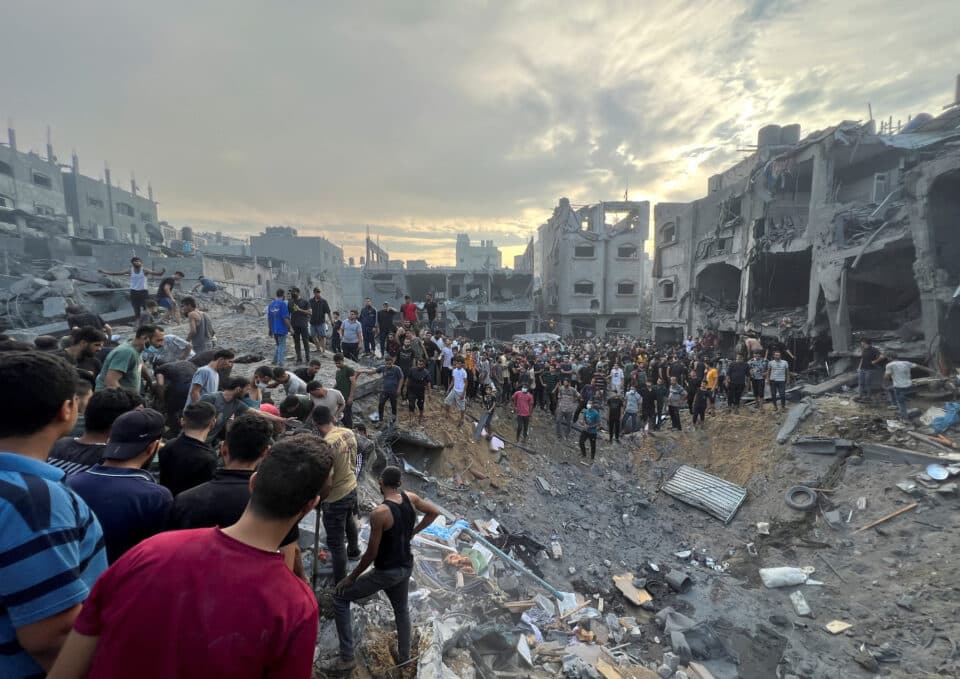 For the first time in over three weeks, a limited number of civilians were able to leave Gaza. Israel said it killed about 50 of the Fighters, and a strike at a crowded Refugee camp in Gazab said it killed civilians. Lawmakers in the US are locked in a political battle over whether to link Israel and Ukraine assistance. Gazans were taken into Egypt, for hundreds of foreign passport holders were also permitted to cross through the gates overnight. Gunfire stood out, and flares Streaked across the sky over Gaza.

Israeli defense official claims numerous militants, including a top commander, was killed in the wide-scale strikes on the densely crowded Refugee camp. Civilians were killed, and the Israeli Military reportedly launched more rights into the West Bank. A spokesman for harmers claimed the group will begin to release foreign Hostages in the coming day. It is really official: say there is no Hostage deal inside. On Capitol Hill, a political fight is brought as Biden administration officials push Congress to pass a multi-billion dollar funding bill that includes aid for Israel and Crane despite calls from house republicans to prioritize Israel.


The impact is greater in that area health services in Gaza initially estimated there was around 50 people dead, but the director of one of the major hospitals in Northern Gaza striped says that number actually could be in the hundred, so it looks to be at the stage of a very serious incident and Israel military says it's moving deeper and dipper into Gaza what to do we know about their operation till now.

There was an infantry brigade in western Jabal; Jabalia is just the age of Gaja City, the major Metropolitan area in Northern Gaza, so that means the troops are deeply inside Gaza itself. They are penetrated quite a long way; they are engaging in gun battles with Thomas militants. How much is that it is fighting with Israeli troops inside Gaza City? Israel says it's killed at least 50. How many militants claim to have destroyed Israeli tanks, so it is clear that forces who have penetrated a long way into Gaza are family committed to the assault.
Warning for increased terror threat by FBI director – Flaunt Post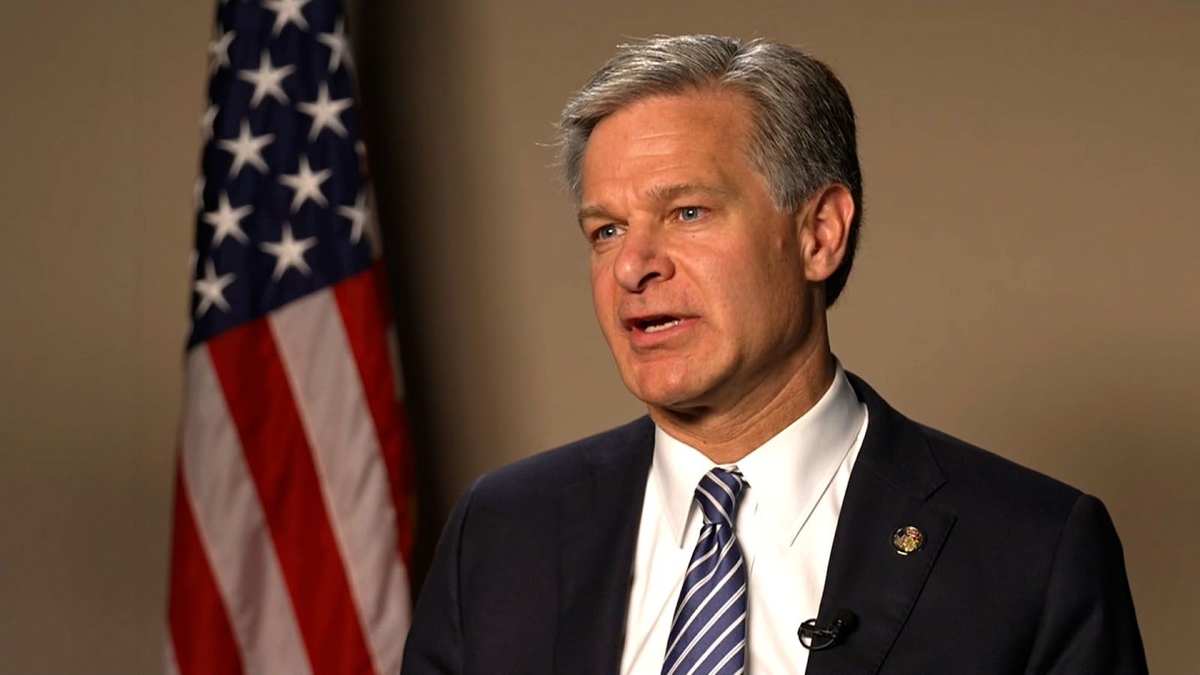 FBI director sounding the alarm about domestic terrorism in his first Congressional testimony since the capital riot, the congressional correspondent. FBI director Christopher wray says domestic terrorist threat has been metastasizing around the country. The number of open cases is now roughly 2000, which has doubled since he took office in 2017. Authorities are already on high alert overnight, with capitol police saying they are now stepping up security.
Around The United States capital after learning of concerning intelligence linked to a far-right conspiracy theory that Donald Trump would assume the presidency tomorrow. Now that, of course, is not true, and there are already Threads to attack President Joe Biden's upcoming speech to a joint session of Congress, this playing out just weeks after the Deadly insurrection hair on Capitol Hill.

FB ad director Christopher made it clear that it was a violent extremist. Behind The Attacks, saying there is no evidence to support that fake Trump supporter plotted it. That is another debunked conspiracy theory. George, meantime, Rachel, the first cabinet casualty of the Byte administration, his budget director nominee, nearly withdrew from consideration, and it was really clear that Neera Tandon was facing some deep trouble hair with getting confirmed in the Senate. Lawmakers on both sides of the aisle are raising some concerns with past controversial comments she made on social media; you had one democratic Senator who just flat-out refused to support her. The margins in the Senate are just too thin to lose in democratic support, so now the White House is looking for another role for Tennen in the administration that does not require a Senate confirmation.

FBI director begins giving his opening statement by saying we are looking at what we face and what we are doing to Takala; it does the same time with dangerous implications for the very fluid situation in the Middle East for Homeland Security. The reality is the terrorism threat has been elevated throughout 2023. The ongoing war in the Middle East has brought the taste of an attack against America in the United Days to a whole another level; since the horrific terrorist attack committed by news people in Israel two weeks ago, we have been working around the clock to support our partners there and protect Americans here at home.