JD(S) Chief Deve Gowda Confirms Meeting BJP Leadership, Says Kumaraswamy Will Discuss on LS Poll Understanding – News18
Last Updated: September 10, 2023, 23:28 IST
The JD(S) patriarch said, on the poll understanding issue, Kumaraswamy will ultimately discuss with Modi and BJP leaders, on how many seats they will give and how many the regional party will take and decide. (PTI/File)
Stating that his son and party leader H D Kumaraswamy will be holding discussions with the BJP leadership and deciding regarding poll understanding, the JD(S) supremo said the seat-sharing was not discussed during his talks
Amid the possibility of BJP and JD(S) forging an understanding for the 2024 Lok Sabha polls, former Prime Minister H D Deve Gowda on Sunday confirmed that he has held discussions with the saffron party's leadership in Delhi, in the interest of the state and to save his outfit.
Stating that his son and party leader H D Kumaraswamy will be holding discussions with the BJP leadership and deciding regarding poll understanding, the JD(S) supremo said the seat-sharing was not discussed during his talks in the national capital.
"It is being criticised (by Congress leaders) that Deve Gowda went and met someone in Delhi. Yes, this party needs to be saved. I have worked forty years for this party. I saved this party even when Kumaraswamy went with BJP (forming alliance government in 2006)," Gowda said.
Addressing JD(S) workers meeting in Bengaluru, he said, "Yes, I contacted BJP leaders in Delhi, not for Deve Gowda to become Prime Minister once again. To save this party, a regional party that I have nurtured for 40 years….Yes, I met Modi, when BJP leaders themselves expressed desire to meet me. It is true that I spoke to them, but I have not asked for any seat."
The JD(S) patriarch said, on the poll understanding issue, Kumaraswamy will ultimately discuss with Modi and BJP leaders, on how many seats they will give and how many the regional party will take and decide.
"There is nothing to hide." "Modi respects me, and so does the Home Minister (Amit Shah), they know my behaviour. I did not ask for any number of seats. I have explained the situation in every segment. Kumaraswamy and they will sit and decide. I have that confidence," he added.
Noting that BJP has strength in every segment, Gowda said, "Don't the BJP have votes in Hassan, Mandya, Ramanagara, Kolar, Tumakuru? they do ….. Similarly, BJP too should also not think that JD(S) don't have anything. I have said this during discussion." "In Bijapur and Raichur you (BJP) can win seats only if you get my party's strength, if not you cannot win, I have told this to those leaders. In Bidar and Chikkamagaluru too we have a good number of votes…" he added.
Stating that he is being criticised for trying to make "immoral contact" with the BJP leadership in Delhi, Gowda hitting back at Congress leaders said, "who and which leader of the state has how much morality I can analyse, but I won't indulge in personal attacks. I have nothing to gain from it at this 91-years of age." Veteran BJP leader B S Yediyurappa had recently indicated about both parties reaching a poll understanding, and his party ceding four out of total 28 Lok Sabha seats for JD(S).
However, Kumaraswamy had subsequently said discussions regarding BJP and his party contesting the Lok Sabha polls together were still in the initial phase, and no talks have taken place regarding seats sharing.
The BJP had swept the 2019 LS polls in Karnataka by winning 25 seats, while an independent (Sumalatha Ambareesh from Mandya) backed by it won in one seat. The Congress and JD(S) won one seat each.
Addressing party workers, Kumaraswamy said, if BJP and JD(S) have to join hands it is to protect the state's resources and for its development, and not for personal desires or gains.
He hit out at Congress and INDIA bloc leaders for not showing the minimum courtesy of remembering Deve Gowda, who had worked for building secular forces, as he also vowed to protect the interest of minorities.
Both father and son duo attacked the Congress government in Karnataka for its polices, terming them as detrimental to the interest of the state and vowed to defeat the ruling party which is "dreaming" about decimating JD(S) and winning maximum LS seats in the state.
(This story has not been edited by News18 staff and is published from a syndicated news agency feed – PTI)
Supreme Court Hears Defense of Electoral Bond Scheme's Legality in India – Flaunt Post
The Union government has vigorously maintained the legality of the Electoral Bond (EB) programme in a major legal struggle before the Supreme Court of India, stressing that it does not infringe upon any recognised rights or constitutional principles. In advance of a critical hearing chaired by Chief Justice D. Y. Chandrachud on October 31, Attorney General R. Venkataramani presented the government's position. The hearing is intended to address the dispute surrounding this manner of political party funding.
The government contends that voters do not have a fundamental right to know the sources of political money, which brings us to the crux of the issue: transparency in political funding. Venkataramani asked the Supreme Court to hold off on examining issues of policy pertaining to the control of election bonds. He highlighted the Supreme Court's 2003 ruling in the People's Union for Civil Liberties case, which distinguished the right to know a candidate's criminal history—which is essential for an informed voting process—from the current case to highlight the point that judicial review is not intended to criticise state policies or suggest substitute solutions. The government's stance is dependent on multiple crucial arguments:
No Violation of Established Rights: Venkataramani argued that the EB system does not violate any established rights because it protects contributors confidentially, encourages clean donations, and guarantees tax compliance. He emphasised that legislation cannot be declared unconstitutional just because it fails to acknowledge a hypothetical right or expectation and that there is no such thing as the right to know everything for any purpose. Consequently, neither existing rights nor constitutional prohibitions are violated by the EB programme.
Judicial Review's Role: The Attorney General stressed that the goal of judicial review is to determine if governmental measures violate preexisting rights rather than to criticise them. He proposed that the court should not get involved in complicated cases that call for lengthy parliamentary discussions, but should only hear cases involving clear violations of fundamental norms.
Parliamentary Debates: Venkataramani recommended that the Supreme Court consider the parliamentary discussions around the issue. In keeping with the idea of the separation of powers, he emphasised that even in cases where the court recognises a new feature as belonging to a right, the investigation and assessment of the matter should be left to public and parliamentary debates.
Through the EB system, people and organisations can buy electoral bonds to provide to political parties. The goals of this system are to protect the privacy of contributors, promote accurate contributions, and guarantee tax compliance. The government presents a different strategy for political fundraising and claims that it does not infringe upon any rights that are already in place. As this legal dispute develops, significant issues are brought up regarding the proper ratio of openness to privacy in political fundraising as well as the judiciary's responsibility in electoral-related concerns. The future of the electoral bond system and its place in India's democratic environment would be greatly affected by the Supreme Court's upcoming ruling.
ED's "Red Rose" in Rajasthan: Political Turmoil Ahead of Assembly Elections – Flaunt Post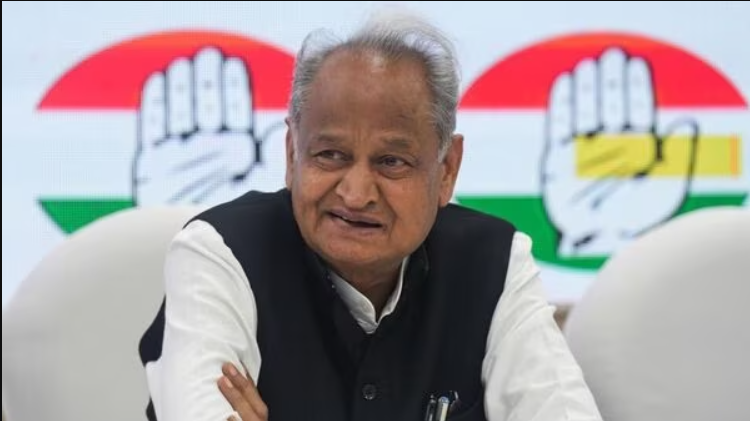 The Enforcement Directorate (ED) has recently used its investigative powers in Rajasthan's dynamic political environment, causing a great deal of turmoil shortly before the state's legislative assembly elections. Some have referred to these actions—which are a component of multiple FEMA investigations and money laundering probes—as "ED's Red Rose," implying that they may be politically motivated.
Vaibhav Gehlot, the son of Rajasthan's Chief Minister Ashok Gehlot, received an order from the ED on Thursday (26/20/23) as part of their continuing investigation. Meanwhile, the investigating agency carried out raids on the homes of the Congress party's state president, Govind Singh Dotasara, in Sikar and Jaipur. These steps are part of a larger investigation into possible money laundering linked to a case of allegedly leaked exam papers in Rajasthan, which is preparing for important elections for its legislative assembly. In addition, the investigative operations of the ED have not only generated publicity in Rajasthan but have also sparked political unrest. Chief Minister Ashok Gehlot quickly blamed the Bhartiya Janata Party (BJP), asserting that these kinds of ED operations are typical in states before elections. He made references to examples of the same acts taken in other states, such as Chhattisgarh, Karnataka, and Himachal Pradesh, suggesting a pattern of political interference.
Ashok Gehlot expressed his worries on a well-known microblogging site, claiming that the ED's actions are driven by politics. He commented on the irony of the ED conducting raids the next day, targeting leaders and figures in his party, after launching welfare schemes for women in Rajasthan the day before. Gehlot emphasised the idea that these moves are intended to undercut the advantages that Congress is providing to the state's poor, farmers, and women. He expresses confidence in the Congress's capacity to win the upcoming election despite the alarming environment created by the ED's actions. Gehlot provided statistical evidence to support his claims, pointing out that there has been a noticeable surge in the quantity of ED searches and charge sheets submitted in recent times, which would suggest a change in the agency's operations.
Omprakash Hudla, an Independent MLA and a Congress candidate running for the Mahua assembly seat had his home investigated by the ED. This action was a component of the continuing investigation into possible money laundering linked to the matter of the alleged paper leak involving the Rajasthan Eligibility Examination for Teacher 2021. Congress supporters have protested by conducting sit-ins in Sikar and Jaipur as a result of these activities, openly expressing their dissatisfaction and criticising Prime Minister Narendra Modi.
The events that are taking place in Rajasthan highlight how closely law enforcement and politics are related, especially when elections are approaching. Due to ED's actions, which are sometimes referred to as "ED's Red Rose," political rivalry and tensions have increased, with the ruling party accusing the opposition of interfering with politics. These developments are expected to have a significant impact on the political discourse and voter attitude in Rajasthan as the state prepares for the legislative assembly elections, which are set for November 25 and will feature a vote counting on December 3. The course that the state's government and policies take will ultimately depend on the results of these elections.
PDA Takes Center Stage: Akhilesh Yadav Hints at Independent Path Amidst Alliance Uncertainty – Flaunt Post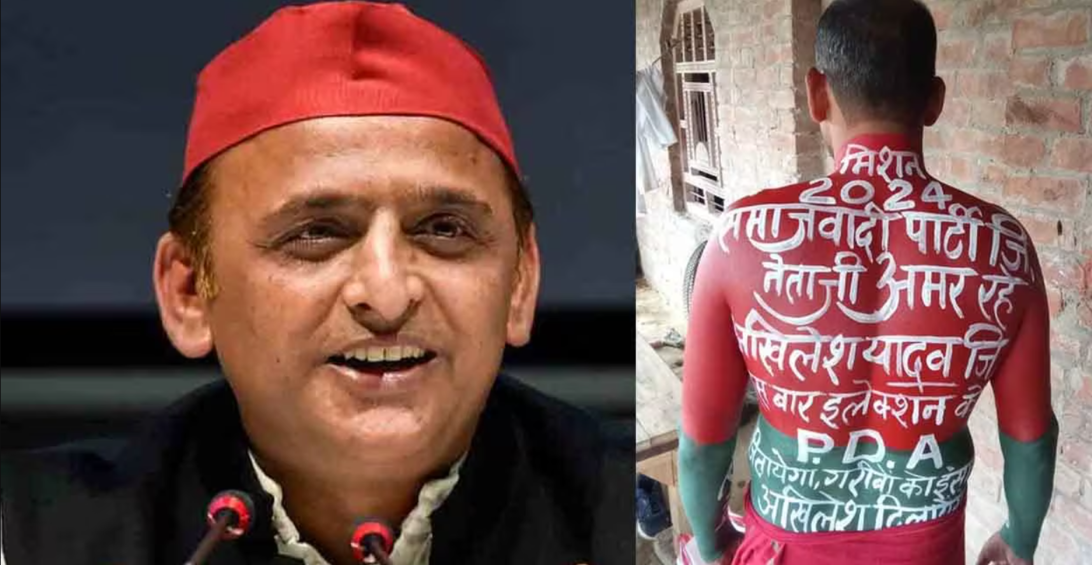 The continued existence of the alliance in India is in danger due to a verbal clashing match between the leaders of the Samajwadi Party and the Congress over seat distribution, which is currently raging. In a recent social media post, SP Chief Akhilesh Yadav made a key indication of the alliance's diminishing influence by alluding to the 2024 Lok Sabha elections while noticeably excluding the INDIA alliance.
The Congress' unexpected decision to not give any seats to its INDIA ally in the Madhya Pradesh assembly elections exposed the disparity between these two political groups. The Samajwadi Party said that they had been cheated out of seats in the Assembly elections by the Congress and felt deceived. Akhilesh Yadav and the Congress have responded to this with bitter criticism, which has resulted in both parties running candidates against one another in 18 of the state's constituencies.
Recent actions by Akhilesh Yadav, including a calculated and symbolic social media post, have caused serious concerns about the alliance's future. An image of a Samajwadi Party worker with the party's emblematic red-and-green colours painted on his back is featured in the post. This artwork has a strong message that goes with it: "Mission 2024. May the memory of Netaji (Mulayam Singh Yadav) endure eternally. "PDA" will stand for winning the next election. Akhilesh Yadav is dedicated to providing the impoverished with justice."
The post's mention of "PDA" is noteworthy. In the 2024 Lok Sabha elections, Akhilesh Yadav has been loud in highlighting the importance of the PDA in defeating the BJP-led National Democratic Alliance (NDA). The acronym stands for Pichde (backwards), Dalits, and Alpasankhyaks (Minorities). Akhilesh Yadav seems to be indicating that he plans to run for office on his own in the next elections, not depending on the contentious alliance with the Congress, by repeating this phrase and its meaning.
With the announcement of the Congress's Madhya Pradesh candidate list, tensions between the Samajwadi Party and the Congress reached a breaking point. Akhilesh Yadav suggested that the Samajwadi Party might not have been as open to the INDIA bloc if they had known the alliance did not extend to the state level. He further accused the Congress of fooling other parties. The INDIA bloc, according to the Congress, is mostly in favour of central-level politics with an emphasis on the Lok Sabha elections.
Akhilesh Yadav, who was clearly unhappy, went on criticising the Congress and questioned who would support them if they carried on acting in this way. He continued by pleading with the Congress not to betray the Samajwadi Party and asking them to be clear about their objectives with the coalition. Akhilesh Yadav mentioned the party's recent endorsement of a caste census in a final jibe at the Congress, saying it's amazing how the party now supports it. He emphasised that the Congress now seemed to understand the need to win over backward castes and tribes when earlier it had been reluctant to share caste data.
To sum up, there appears to be a widening divide between the Samajwadi Party and the Congress, as seen by Akhilesh Yadav's recent social media post and his increased focus on the 'PDA' concept. Their political partnership's future is still up in the air, and it appears that Akhilesh Yadav is ready to go it alone in the next Lok Sabha elections by enlisting the help of the marginalised communities that make up the 'PDA.' The political landscape in India may be significantly impacted by this event as parties realign and adjust their strategies.