Rohan Bopanna Set To Boost Indias Davis Cup Campaign In Lucknow
In an exciting turn of events, Indian tennis legend Rohan Bopanna is all set to rejoin the Davis Cup squad in their crucial World Group II play-offs against Morocco. Fresh off an impressive runner-up finish in the US Open men's doubles, Bopanna's return adds a significant boost to India's chances in this prestigious tennis competition. The matches are scheduled to take place at the Vijayant Khand Mini Stadium in Gomti Nagar, Lucknow, on Saturday and Sunday, promising an action-packed weekend for tennis enthusiasts.

Rohan Bopanna will be making his final appearance for the #TeamIndia__ in the Davis Cup tie against Morocco.

__ Catch the super star @rohanbopanna

LIVE & EXCLUSIVE on DD Sports _ pic.twitter.com/uNCIqNYqWV
— Doordarshan Sports (@ddsportschannel) September 12, 2023
Bopanna's Remarkable Journey Continues

At 43 years old, Rohan Bopanna is showing no signs of slowing down. His recent feat of reaching the US Open men's doubles final made history as he became the oldest player to achieve this milestone. Bopanna's enduring commitment to tennis and his remarkable performance in one of the Grand Slam tournaments underline his remarkable career.

AITA President Applauds Bopanna's Dedication

All India Tennis Association (AITA) President Anil Jain expressed his admiration for Bopanna, emphasizing the Davis Cup's prestige and its historical significance. Jain congratulated Bopanna on behalf of all tennis enthusiasts in the country and praised his dedication to the sport. Bopanna's return to the Davis Cup team is seen as a momentous occasion for Indian tennis.
A Strong Indian Squad

Apart from Bopanna, the Indian Davis Cup squad boasts a formidable lineup that includes Sumit Nagal, the country's top-ranked singles player. The team also features talented players like Sasikumar Mukund, Digvijay Pratap Singh, Yuki Bhambri, and Ramkumar Ramanathan. Bopanna's presence brings invaluable experience to the squad, creating a well-balanced team that combines both experience and youth.

The Honorable UP CM's Involvement

In a gesture of appreciation for their support, Rohit Rajpal and other AITA officials met with the Honorable Chief Minister of Uttar Pradesh, Shri Yogi Adityanath, who graciously accepted the first ticket to the tie. He was invited to witness the thrilling action live. The draw ceremony for the Davis Cup will be conducted by Chief Minister Adityanath himself, adding a special touch to the event.
Davis Cup Overview

The Davis Cup is the oldest and most prestigious international men's tennis team competition, with a rich history spanning over 120 years. It draws participation from more than 135 countries worldwide. A Davis Cup tie comprises five matches, including four singles and one doubles match. To secure the tie, a team must win at least three matches. Victory in this play-off would secure India's place in the 2024 Davis Cup World Group I Play-offs, making this weekend's matches of paramount importance.
WATCH: Virat Kohli Shakes A Leg On 'Lungi Dance' Song During India Vs Sri Lanka Asia Cup 2023 Super 4 Match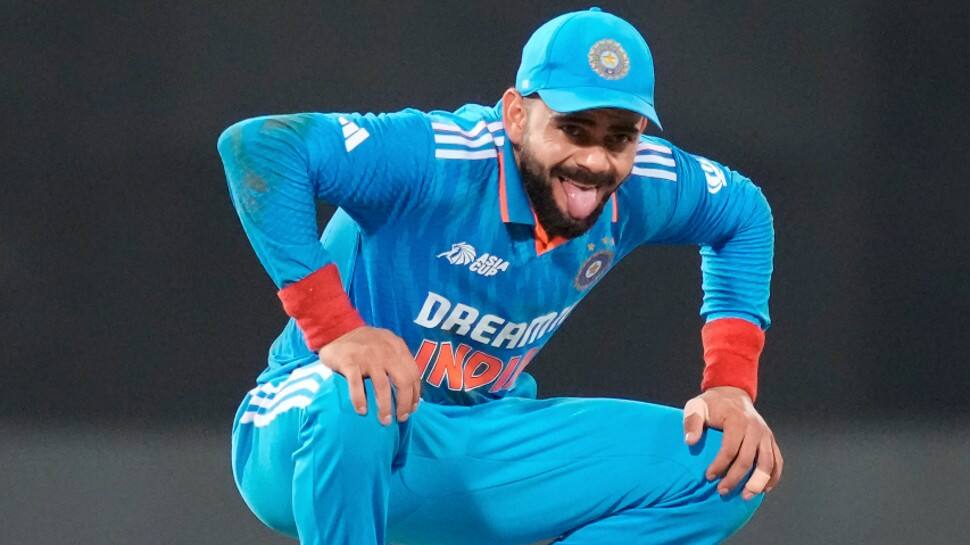 Former India captain Virat Kohli may have failed with the bat against Sri Lanka in their Super 4 match of the Asia Cup 2023 on Tuesday but that didn't prevent him from having a gala time on the field. Kohli was seen shaking a leg during India's bowling innings against Sri Lanka at the R. Premadasa Stadium in Colombo.

Kohli scored just 3 as India were bundled out for 213 with young Sri Lankan spinner Dunith Wellalage claiming 5/40 in 10 overs. In reply, Sri Lanka were bowled out for 172 as India won by 41 runs to book their place in the Asia Cup 2023 Final set to take place on September 17.
Watch Virat Kohli shake a leg to 'Lungi Dance' song during India vs Sri Lanka Asia Cup 2023 Super 4…
Virat Kohli is dancing on Lungi Dance song during the yesterday's match at Colombo.

King Kohli – What a lovely character he is, He is the best..!! pic.twitter.com/kymIQNP3lz


— CricketMAN2 (@ImTanujSingh) September 13, 2023
Kohli has been in sensational form with the bat over the last year, scoring 5 international hundreds in ODI cricket – same as Indian opener Shubman Gill. On Monday, Kohli scored his 47th international century in ODI cricket, scoring 122 not out against Pakistan in their Asia Cup 2023 Super 4 match.

On Tuesday, Rohit Sharma and Virat Kohli reached a total of 5,000 runs as a pair, becoming the fastest to do so.  The duo reached this landmark during India's Super Four Asia Cup clash against Sri Lanka.

Though the partnership between Rohit and Virat, as the star duo is known among the fans, was short and restricted to just 10 runs after the dismissal of Virat for three, it was enough to touch this landmark.  In 86 innings, they have scored 5,008 runs as a pair at an average of 61.82. They have had 18 hundred run stands and 15 half-century stands, with their best being a partnership of 246 runs.

They are the fastest to reach the landmark, overtaking the legendary West Indies duo of Gordon Greenidge and Desmond Haynes, who reached the mark in 97 innings. They are the eighth-most successful duo of all time, with the best being Sachin Tendulkar and Sourav Ganguly, who scored 8,227 runs as a pair in 176 innings at an average of 47.55 and 26 century and 29 half-century stands. Their best partnership is 258 runs.
Behind Sachin-Sourav and Rohit-Shikhar Dhawan (5,193 runs at an average of 45.15 with 18 century and 15 half-century stands), they are the third-best Indian batting pair. Coming to the match, India elected to bat first and an 80-run partnership between skipper Rohit Sharma (53 in 48 balls, seven fours and three sixes) and Shubman Gill (19) helped lay a foundation for a big score.

(with ANI inputs)
Asia Cup 2023 Points Table: How Can Babar Azam's Side Set Up India Vs Pakistan Final On September 17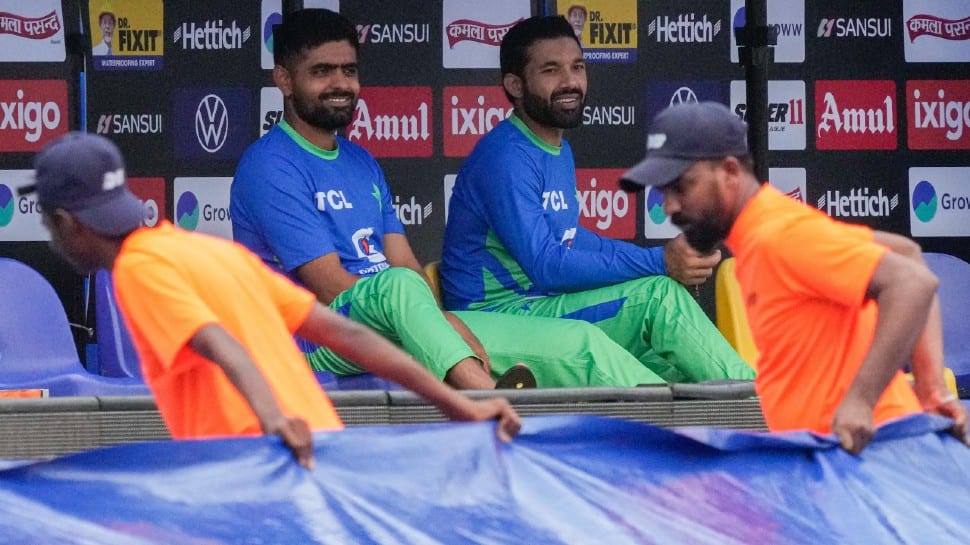 Team India have become the first side to book their berth in the Asia Cup 2023 Final with their 41-run win over Sri Lanka in their second Super 4 match at the R. Premadasa Stadium in Colombo on Tuesday. Rohit Sharma's side had earlier thrashed Pakistan by 228 runs in a rain-hit Super 4 clash which ended on the 'Reserve Day' on Monday.

With 2 wins in 2 matches in the Super 4 stage, Team India now have 4 points and net run-rate of 2.690 and have booked their place in the Asia Cup 2023 Final which will take place on Sunday (September 17). After India's win over Sri Lanka, Bangladesh are out of the race of qualification for the Final and need a miracle with 2 losses from 2 matches and a NRR of -0.749.
Check Asia Cup 2023 Super 4 Points after India's win over Sri Lanka HERE…
India _ Sri Lanka

__ Team India halts Sri Lanka's incredible 13-match ODI winning streak, securing their spot in the Asia Cup 2023 Final! _

_ Check out the updated Super 4-point table.#AsiaCup #INDvsSL #TeamIndia #KuldeepYadav #Cricket #Trending #BreakingNews pic.twitter.com/1Gbmkg7FpV
— Indian Sports Fans. Fan Curated & Original (@IndianSportFan) September 12, 2023
Sri Lanka are still currently in second place with 2 points from 2 matches with NRR of -0.200 while Babar Azam's Pakistan are in third place with 2 points as well but a NRR of -1.892. Sri Lanka and Pakistan will face each other in the fifth match of the Super 4 stage and the winner of the contest will book a place in the final with India.

Here are the Asia Cup 2023 Final Qualification scenario for Sri Lanka and Pakistan…

Sri Lanka – Points: 2; Net run rate: – 0.200; Matches remaining: Pakistan (Thursday)
The equation is simple for Sri Lanka, win against Pakistan and book their place in a second-successive Asia Cup final. However, if the match of Thursday is washed out due to rain, Sri Lanka will be progressing to the final on account of their superior net run-rate.
Pakistan – Points: 2; Net run rate: – 1.892; Matches remaining: Sri Lanka (Thursday)
For Pakistan also, the situation is same as Sri Lanka. The Super 4 match on Thursday between Sri Lanka and Pakistan is a virtual semifinal for Babar Azam's side. A win will ensure a Final berth while a loss in their final Super 4 match will send the flying home.

If the SL vs Pakistan Super 4 match is washed out due to rain, hosts Pakistan will be flying back home due to their poor net run-rate after their massive loss to India on Monday.
Asia Cup 2023: Afghan Mystery Girl Celebrates Team India's 41-Run Win Over Sri Lanka In Super 4 Match, See PIC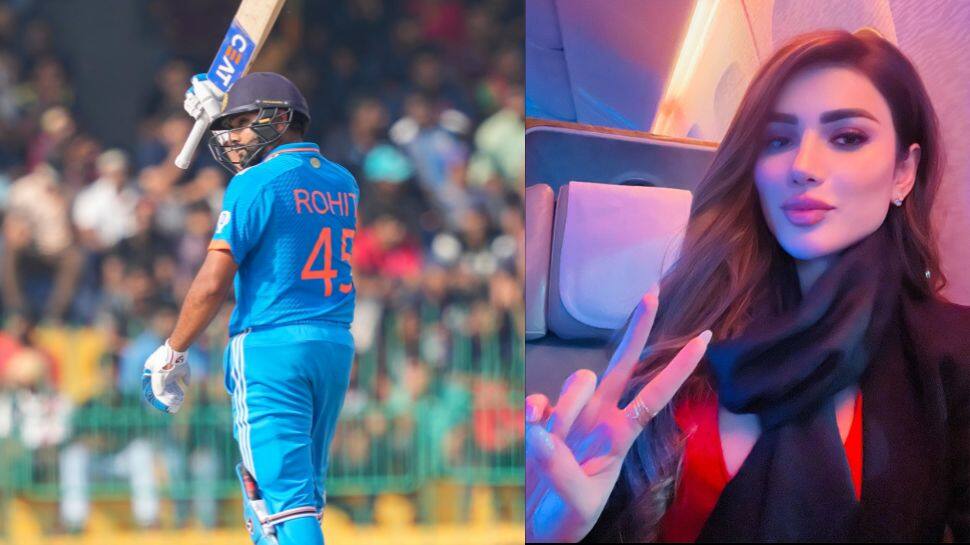 Team India has been receiving unexpected support from across the border from as far off as Afghanistan during their Asia Cup 2023 campaign in Sri Lanka. Rohit Sharma's side posted their second win in successive days – hammering Sri Lanka by 41 runs on Tuesday to book their place in the Asia Cup 2023 Final on Sunday (September 17).

Afghanistan mystery girl Wazhma Ayoubi has taken social media by storm, not only for her gorgeous look, but the way she has been supporting the Indian cricket team over the last week. On Tuesday night, she posted another picture of herself on social media platform 'X', formerly Twitter, with the caption, "Bharat wins by 41 runs".
Bharat wins by 41 runs ________________ #INDvSL #AsiaCup23 pic.twitter.com/ziT7XJ45QQ
— Wazhma Ayoubi __ (@WazhmaAyoubi) September 12, 2023
Wazhma Ayoubi is a model, business owner and philanthropist based out of Dubai. Born in Afghanistan in 1995, she left the country which was in political turmoil.

Wazhma owns the fashion brand 'LAMAN' and hopes to act in Bollywood someday. After Afghanistan were knocked out, Wazhma turned into fan of her second 'home' team – India. She cheered for the 'Men In Blue' vs Pakistan and Nepal during the group fixtures.
On Sunday and Monday, September 10 and 11, when India played Pakistan in the Super 4s, Wazhma supported India again. She congratulated Rohit Sharma and Co after the team thumped Pakistan by a massive margin of 228 runs.

Wazhma did not just congratulate India for the win, but also chose her words smartly. Instead of saying 'India', Wazhma wrote 'Bharat' to congratulate Rohit Sharma's side.

Congratulations Bharat __ what a win ________ #INDvsPAK #KLRahul #Kohli #AsiaCup2023 pic.twitter.com/g84TPtgBtK
— Wazhma Ayoubi __ (@WazhmaAyoubi) September 11, 2023
Meanwhile, Team India captain Rohit Sharma was pleased to come out of a tough encounter against Sri Lanka with a win under his belt. "For us also to play a game like that under pressure on a slightly challenging pitch. It was challenging in a lot of aspects. We are definitely looking to play on pitches like this to see what we can achieve, we might as well come here and play on pitches like these," Rohit Sharma said after the match on Tuesday.
On bowling of Hardik Pandya, Rohit Sharma said, "He has worked really hard in his bowling for the last couple of years. It doesn't happen overnight and it's pleasing to see. He looked like taking a wicket off every ball. Was not an easy target to defend as the pitch got easier at the end and we had to put it consistently in one area and I think we did quite well."

Team India have booked their place in the Asia Cup 2023 Final and will play Bangladesh in their final Super 4 match at the R. Premadasa Stadium in Colombo on Friday.